We will donate

$20 to The Pride Center for every completed quote.
Fill out the form to receive a no-obligation auto insurance quote from Plymouth Rock.
A financial professional
will contact you shortly.
If you want us to call you to arrange a meeting with a Financial Professional and for other marketing purposes, please provide your phone number above. By selecting the method in which you would like to be contacted, you agree The Prudential Insurance Company of America, Pruco Securities, LLC and their affiliates ("Prudential") can contact you for marketing purposes by phone call or text (including with an auto dialer and even if you've requested not to be contacted by Prudential or are on a do not call/contact list) at the phone number listed above. You also understand that consent isn't necessary to arrange a meeting with a Financial Professional or to make an investment or purchase.
*To arrange a meeting without providing this consent, do not provide your phone number. Instead, you will be contacted by email. You may also schedule a meeting by calling 973-267-4970.
YOU COULD SAVE

OVER $645* ON CAR INSURANCE
Benefits of working with a

Prudential Financial Professional
Prudential Financial Professionals know the importance of protecting your car with the right insurance that meets your needs and your budget.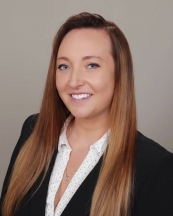 Qualified Marketing Assistant to John Hickey, Prudential Financial Professional
jade.l.blanchard@prudential.com
1 Madison Ave, W. Bldg., Suite W-105
Morristown, NJ 07960


Unique Features of Plymouth Rock Auto Insurance
Taxi and rideshare fare reimbursement program lets Plymouth Rock auto insurance customers take a safe ride home when they need one. On our dime.
DOOR TO DOOR VALET CLAIM SERVICE
Takes the stress out of auto repairs. We handle the repair process for you from picking up your car to delivering it back to you. We can even arrange a rental car if you carry rental coverage.
Mobile Claim service brings the settlement process right to you.
In many cases you can get a check for damages on the spot.
Auto Insurance Discounts and Savings
No one wants to spend more on insurance then they need to. Plymouth Rock offers a variety of auto insurance discounts to help you save.
Advance Shopper | Anti-theft | Away at School | Driver Training | eDocuments | and more...
Jade Blanchard is employed by John Hickey and not The Prudential Insurance Company of America or its subsidiaries.
*Amount based on average annual savings reported by Plymouth Rock customers who switched between 1/1/2021 and 12/31/2021. Your premium may vary due to the state and underwriting company in which your policy is written, available discounts, driving record and other factors.
Plymouth Rock Assurance® and Plymouth Rock® are marketing names used by a group of separate companies that write and manage property and casualty insurance in multiple states. Insurance in New Jersey is offered by Plymouth Rock Management Company of New Jersey on behalf of Teachers Auto Insurance Company of New Jersey and its affiliates. Each company is financially responsible only for its own insurance products. Actual coverage is subject to the language of the policies as issued by each company. Prudential Insurance Agency, LLC, Newark, NJ, is not affiliated with Plymouth Rock, Palisades, High Point or Teachers Auto Insurance Company of New Jersey, Woodbridge, NJ. Prudential, the Prudential logo, and the Rock Symbol are service marks of Prudential Financial, Inc. and its related entities, registered in many jurisdictions worldwide.
©2023 Plymouth Rock Management Company of New Jersey. All rights reserved. 02/2023
1067859-00001-00